KERA - Korean Expat Rugby Association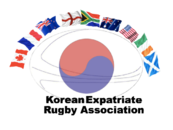 KERA - Korean Expat Rugby Association
Saturday is Rugby Day
Contacts

Busan Bandits Rugby Football Club
Busan Bandits RFC - A social team with weekly training for those interested in playing rugby. All are welcome and no experience is required. Our team consists of players from surrounding areas including Gimhae, Changwon, Geoje and Daegu.
For more information, please visit our website:

Seoul Survivors Rugby Club
We are an expatriate team who regularly competes all around South Korea and the East/Southeast Asian Region participating in a variety of matches and tournaments. We welcome players of all playing levels and abilities, so if you're looking for quality competition or just a great place to socialize, this is the right club for you!
For more infomation, please visit the website:
Follow the league to get the latest news and results straight to your email